Who We Are
Our Mission:
Outer Banks Forever is the official non-profit fundraising partner of the three national parks of the Outer Banks (Cape Hatteras National Seashore, Fort Raleigh National Historic Site, and Wright Brothers National Memorial), helping to protect these special places through public engagement, programming, and project support.
Our Vision:
The Outer Banks national parks protect much of what you love most about being here. With your support, Outer Banks Forever will ensure that future generations can continue to learn, grow, and create memories here in the Outer Banks through history, conservation, and the celebration of innovation. Together, we will support the Outer Banks national parks by engaging current and future visitors through philanthropy, education, volunteerism, and partnerships.
Outer Banks Forever is a division of Eastern National, a 501(c)3 not-for-profit organization that promotes the public's understanding and support of America's national parks and other public trust partners by providing quality educational experiences, products, and services.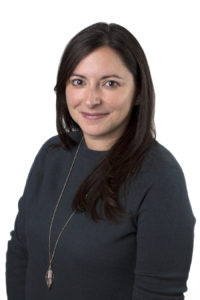 Our Team:
Jessica Green, Director
A native of Virginia and long-time OBX visitor, Jessica received her B.A. in Business Communications from Hollins University and began her career raising funds and managing volunteers in the fight against breast cancer. Her passion for the nonprofit sector took her to the west coast where she received her Master's in Nonprofit Management and Leadership from the University of San Diego. "My experience in San Diego was the first time I was able to bring together my professional knowledge and love of conservation at one of San Diego's longest running environmental nonprofits." Back on the east coast, Jessica has spent the last few years learning how philanthropy can support our public lands by leading fundraising efforts for the Shenandoah National Park Trust. Jessica and her husband Ty were married in Ocracoke in 2011 and are excited to now call OBX home.